Remember Friendster? It was was one of the first social media networks, long before MySpace and Facebook. Well the founder of Friendster, Jonathan Abrams, has raised $1.7m for Nuzzle, an iPhone app that was released about a month ago.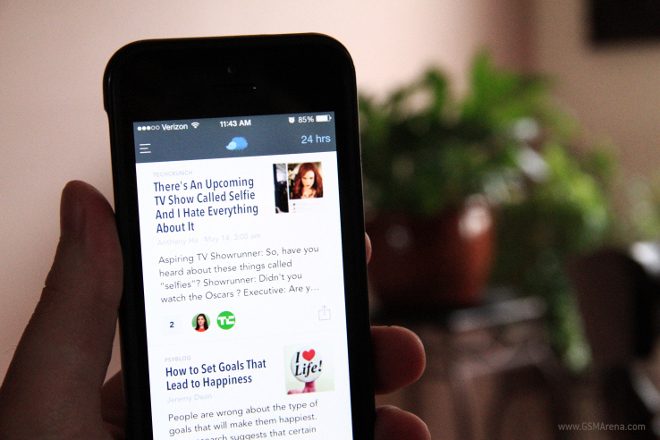 What is Nuzzel? It's an aggregator that compiles all of the news stories that have been shared from your friends on Facebook and Twitter.
Nuzzel will most likely appeal to those of us who use social media for how we mainly consume our content, and who have tons of friends on each medium. It might get tedious to see the same news stories, videos, and funny cat GIFs shared by the same people; a wall of memes might be annoying to look at sometimes. So a compiler like Nuzzel, might come in handy as a solution to that problem.
Nuzzel compiles these stories into one place and also has a nifty feature: news alerts about stories that were shared by many of your friends. The philosophy behind this feature is that if a bunch of your social media contacts are buzzing about the same thing, then it probably is a story you'll want to know about.
Nuzzel has already had a bit of a charmed inception: it was featured in the Apple App Store. It should also be mentioned that the $1.7m investment for Nuzzel came from active Nuzzel users who are successful themselves: Chris Sacca of Lowercase Capital and Hunter Walk and Matt Mazzeo of Homebrew were some of the investors.
This kind of social news aggregation will most likely appeal to bloggers and those are are constantly active in social media. If this is something that tickles your fancy, click the source link below and give it a try.