The Nexus 5 is the first Nexus device with optical image stabilization. Officially it has a 1/3.2″ 8MP sensor and an f/2.4 aperture but the EXIF info on photos taken with the Nexus 5 report f/2.53.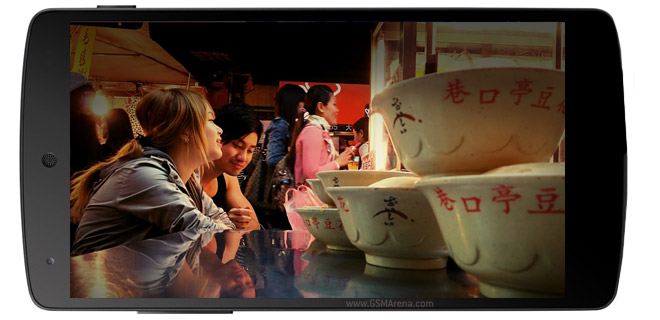 That's right, Nexus 5 photos are already on the web even if yours won't ship for a week (it's good to be a Googler).
Anirudh Dewani shared a 7 photo album and separate photos, Julián Toledo also has a couple of shots.
Nexus phones are not known for their good cameras and the 8MP shooter of the Nexus 5 doesn't look like it will topple the Android flagships. Videos might look good with that OIS though, we have yet to see a sample.