After announcing the service last month and releasing an app for Android, Google has now released a web app for Google Chrome.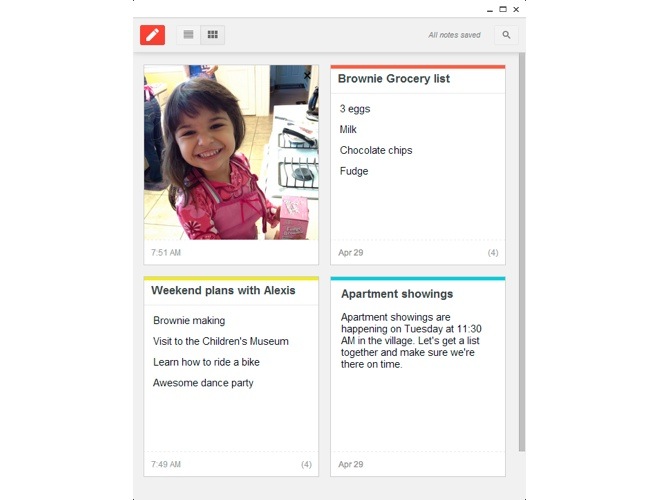 The Chrome Google Keep app can be downloaded from the Chrome Web Store and works like any other Chrome app. Once installed you will see the icon on your homepage and clicking it will launch the Keep pop up window. From here you can create new notes and manage existing ones.
Like the web version, the Keep app lets you attach any image you want, unlike the Android app that only lets you attach photos from the camera. The app works offline so you can use it as any other note taking app and it will sync once it gets an internet connection. You can also color code your notes.
To download the Chrome Google Keep app, click on the link below.